Scotland enjoys a small but very dynamic independent sector with schools that suit every family's educational requirements: from single to mixed sex, faith schools and non-denominational schools not to mention those offering boarding. In recent years, we have faced considerable setbacks including prominent school closures as well as general political and economic uncertainty.
The loss of rates relief in Scotland is a particularly disappointing development which will put considerable pressure on schools and families. We have already taken steps to ensure that we continue to provide the best educational experience for our pupils without cuts to our bursary fund or sports provision. Sound financial management and the minimum fee increase possible have allowed us to retain the status quo in terms of our subject and extra-curricular offering but this has, without doubt, placed pressure on our community. Family finances are such that we need to keep fees affordable, maintain a buoyant bursary programme and offer a return of investment. It would be disingenuous to think that many families are not under considerable financial pressure and that more than ever, many are sacrificing a great deal to send their child to an independent school.
The issues facing independent schools are not necessarily a reflection of the sector but in most cases they are often an indication of changing societal trends and external economic factors. Even a decade ago, many women simply did not work but now, over 90% of our mothers are in full or part-time employment meaning that, in many cases, money is tighter than before and that women want motherhood and a career in tandem. As a sector, we need to keep up with the demands of our families and part of that is offering more and longer care options.
The internal and external community is also vital for independent schools. In fact, the ability to thrive in a town or city is due, in part, to community relations. St Columba's is located in Kilmacolm, an idyllic town around 20 miles west of Glasgow. 'The village' as it is known, boasts a small but engaged community and since the school's opening in 1897, we have been intrinsically linked with the local community, enjoying the support of Kilmacolm's population. We do not take this for granted and we work hard to ensure that as a school we give back and contribute to the local community as much as possible. For example, our links with a local care home are multifarious – our pupils routinely sing to residents and our Early Years pupils join their older friends in sporting activities. This specific link instils a culture of philanthropy in our young people, something that can be lacking in society as a whole.
While the sector undeniably faces challenges, determination to succeed, a commitment to academic excellence and extracurricular opportunity will see us overcome much. The market knowledge provided by our friends at MTM, puts schools in a position where we can better understand the landscape and adapt accordingly.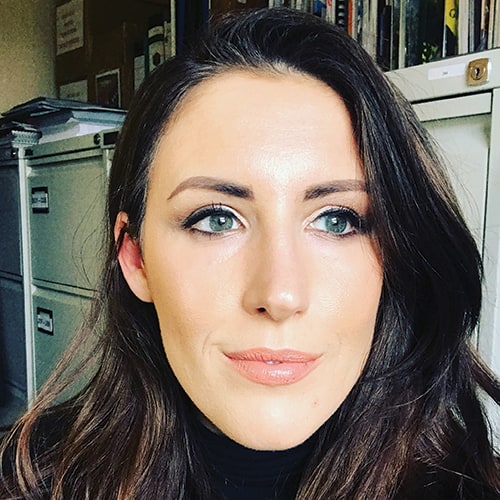 Roberta M. Bianchini
Head of Development, Marketing & Admissions,
St Columba's School, Kilmacolm