A regular opening line in conversations between Heads of small and medium sized prep schools up and down the country is often "How're your numbers?" Whether that speaks volumes for the paucity of conversation of Prep School Heads or for the importance of the bottom line is possibly a moot point.
In days gone by it was simple, the only things that really mattered were:
The total number of pupils
The number of new pupils at the entry point (in my case 4+)
What the conversion rate was from initial contact through to arrival
Other significant departure points (for any 13+ school, Year 6 departure is a vital statistic)
These were the key metrics on which many prep schools based their predictions as they judged their success.
Times change, and today, for many schools tracking numbers is about economic viability, can they survive or will fundamental changes need to be made?
At this point I should declare an interest; I am in an area that is very much a bubble within a bubble. Over the last 10 years our school has grown by over 20%, we now sit in a very healthy position. So does that mean that we stop monitoring our numbers and bask in the glow of strong numbers… of course not, my governors would certainly not allow me that luxury!
Accurate predictions over the last few years have been crucial as we have undertaken several major building projects. The governors had the confidence in my predictions, so we could go ahead and build.
Whilst governors might like Heads to predict with certainty the number of pupils in the school in five or six years' time, the reality for prep schools is that the youngest pupils for 2023 may have yet to be born, and possibly not even conceived – that certainly doesn't bear thinking about!
I continue to interrogate our numbers, now reviewing a wider range of indicators as I try to predict future demand for places. Interestingly, the last couple of years has seen changes, whilst my predictions for the total number of pupils have been accurate, there has been greater variance in the distribution of the pupils across the age groups.
Some of the factors that we now look at over the three metrics given already, include:
Size of the Pre-Prep: like many schools we are seeing the reality of "state till eight" – partially explaining the growth in our middle years (we have just moved to four form entry in Year 5)
We now see parents for entry into all year groups and not just for September starts (this year we have 10 joiners in January!)
The percentage of pupils in Year 7 who joined in Reception, which is now lower, which we have taken as an indicator of the successful recruitment strategy
We have commissioned surveys giving us information about the demographics in our area and the impact that this might have on future planning
This more detailed analysis of the data has provided robust information for staff and governors involved in our marketing. We continue to market our Reception entry, but we must also work hard to promote other entry points. We are fortunate that our "business model" allows for spaces in each year group, this has been crucial in our ability to adapt quickly to the changes in demand.
Monitoring numbers is not rocket science, we do not use algorithms, IT systems or fancy diagrams, instead we take time to examine data and discuss local patterns as we try to predict the future. By doing this we are able to answer the question "How're your numbers?" with great confidence and say we are doing well in these challenging times.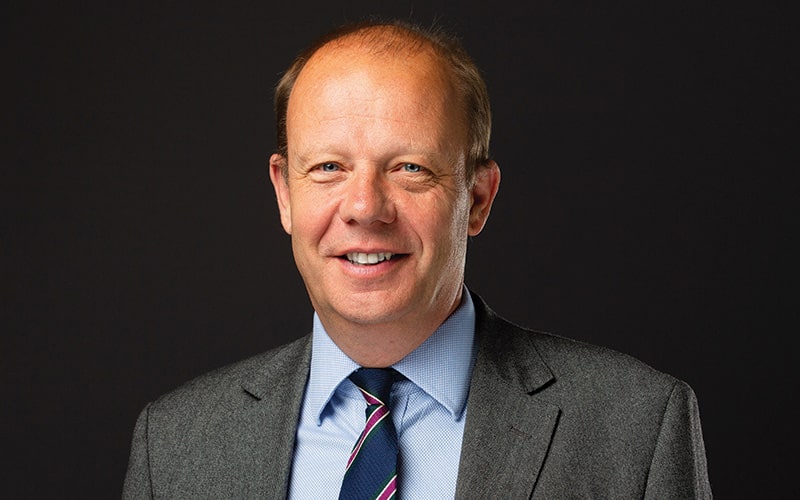 Vernon Hales
Headmaster, Aldwickbury School, Harpenden